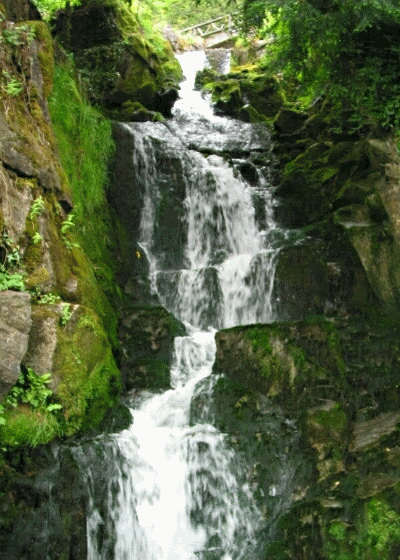 I was in Whole Foods Market again to get some miscellaneous stuff. The weather was pretty sizzling that it made me thirsty for something bubbly. So I found myself checking out their beer fridge.

While looking for a decent India Pale Ale, a lady stepped right beside me and started asking me if I had tried an Okinawan beer that she particularly likes very much. I said no, I haven't, and as far as Japanese beers go, I prefer Sapporo. Then she rambled about the importance of water origin that's used to make the beer and told me to forget about Sapporo because that beer is brewed in Canada, instead of in Sapporo with the local water. She confirmed this to me by taking a Sapporo bottle and showing me the fine prints on the back label. I told her that she made a good point...I've never bothered to notice that before.

She went on to tell me how I should only get beers made with [their] local water, and that I should always check the back label to find that out. Drinking something from the original source, she said, is like flying to that place, being there, smelling the air and tasting the water. While I agree with her romantics, I couldn't help thinking "What have you been drinking, lady?" I was very amicable with her because I myself share her opinion, though not her insistence. I choose my water for tea, but I don't strive for water from a spring in Wuyi Mtn. to brew my Wuyi rock oolongs.

So I randomly picked up a fancy-looking beer bottle wrapped in thin white paper to scrutinize its front and back labels. Hey, yeah, this beer is from Harbin, China and it was brewed in Harbin too, I said to her! She said that should be a good beer then! I put the Harbin beer in my basket.

After she'd left me alone, I thought to myself "Isn't Harbin the place where there was a water contamination crisis from that chemical plant explosion recently?" I quickly and quietly put the bottle back and picked something else: Grant's Hopzilla IPA, brewed in Yakima Valley, Washington. Great, hoppy stuff! As far as I know, there had been no chemical plant explosion in Yakima Valley.

Oh yeah, that lady also praised Nobu, the famous chef, who according to her uses only Fiji brand artesian water to cook his sushi rice with. Really?! No wonder he charges an arm and a leg for his food. I also wonder if she thinks sushi is a Fijian cuisine.