Just returned from George Michael's concert in Anaheim. Great show! He is in perfect form, commands a great stage presence, and his voice carries its timeless charm, as if unaffected by years gone by and drugs. In fact, he sounds much better in person than on the records. Not many artists can do that. Bravo! Personal favorite song of the night:
Praying for Time
.
Some pictures from the concert (a bit grainy due to camera set at ISO 1600):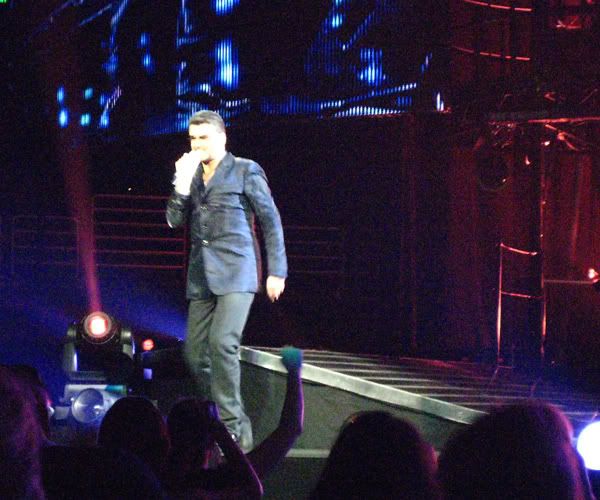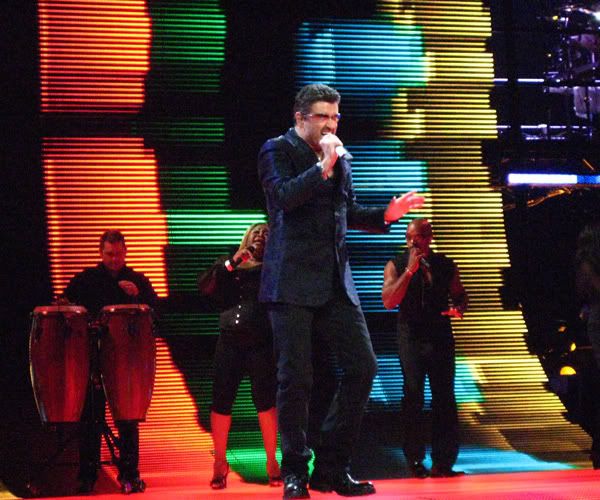 Also spotted within a stone's throw from us were comedian Kathy Griffin and the oh-so-very-sensual Dita Von Teese, the famous burlesque artist (she's the ex-wife of the oh-so-very-freaky Marylin Manson).
In the glass: 2004 Kahurangi Estate Pinot Noir, Nelson, New Zealand. Lots of stewed strawberries, graphite, lively acidity. Another satisfying Pinot Noir from New Zealand.