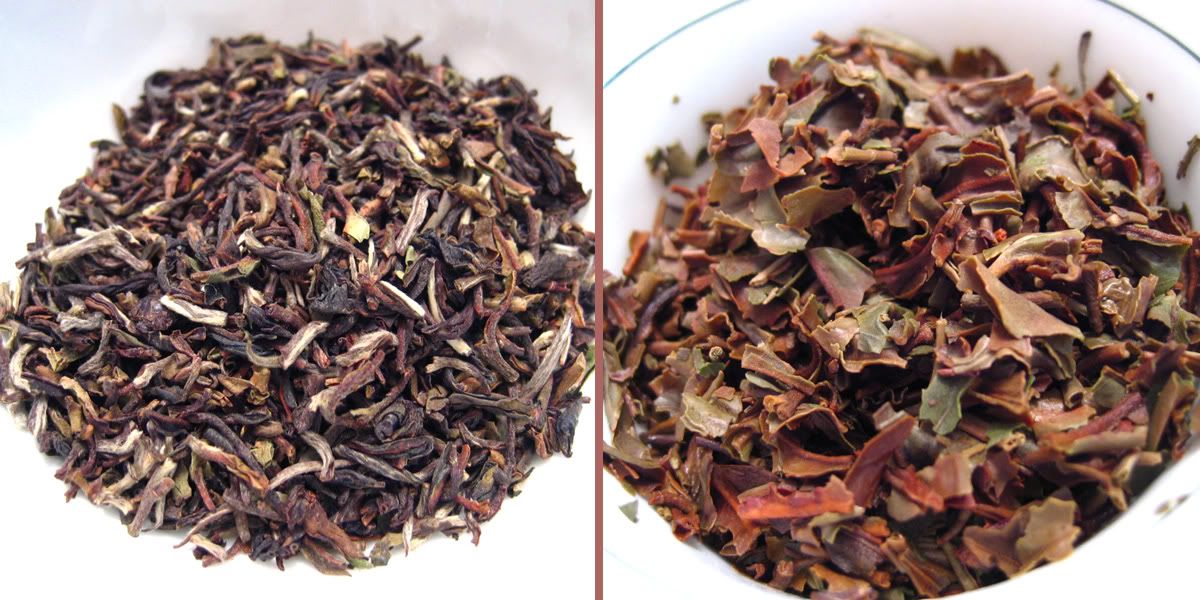 In other short tea news, along with the Gopaldhara noted below I also obtained a Singbulli Estate 2006 1st flush Darjeeling from Chado. This tea was more affordable at $1.75/oz than the Gopaldhara, which was $8/oz.
The leaves are closer to being fannings, with reddish-green-brown broken bits and pieces. I had planned on using this tea for seasoning a whimsical flowery Yixing that I got recently, specifically for Darjeeling. I purchased the pot from Kam of Fun Alliance in Hong Kong.
This morning I decided to brew a bit of it for breakfast to see how it compares to the more expensive Gopaldhara and others I've tried. Surprisingly, it has only a faint 1st flush characteristics and it's closer to tasting like a red tea. Qimen Hung (Red Keemun) comes to mind. The liquor itself is red-brown in color. Slightly smoky, medium bodied, with a touch of citrus. Like the Gopaldhara, it's not biting with tannin. Is this really 1st flush, I wonder? Overall, a simple yet decent everyday tea.
2 stars (moderately good) an inexpensive good tea with breakfast.