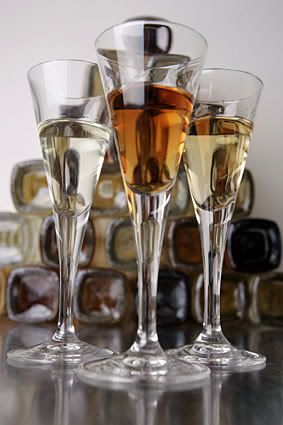 Have you ever got drunk from tea?
(Strong tea can make some people feel woozy, especially when taken on an empty stomach). If never, then this might. Today's Los Angeles Times Food Section features an interesting
article on gourmet "sipping" vodkas
. One of the flavors is *drum roll* tea.


"

The tea flavor, based on a mixture of black, green and oolong teas, is surprisingly rich, with a nose more like some sweet spice than like tea. This was Melkon's attempt to commemorate their honeymoon in France, where they'd made a memorable visit to an old tea house."


Guess what I'll be bringing to a regular gathering with my Russian buddies? I doubt they will sip the vodka, though…that's just too new school.


(Photo: Francine Orr / LAT)